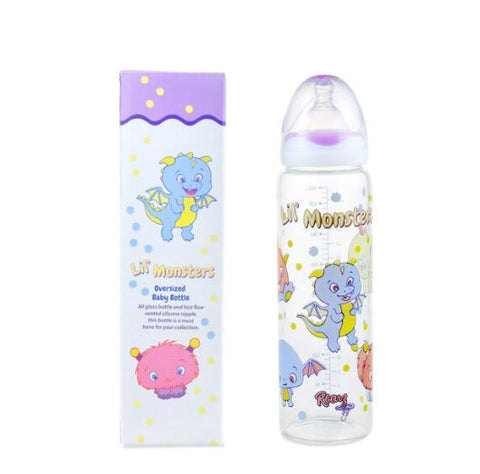 Featuring:
All Borosilicate glass bottle with a capacity of 500ml 

Medical grade silicone nipple

Fast flow vented silicone nipple with X style hole 

Printed bottle with Rearz's Lil' Monsters


Measuring guide printed on side of bottle

Purple coloured cap

Glass bottle is 21cm tall and with lid is 26cm

Contents: Glass Bottle, screw on ring with fast flow nipple, dust cover /cap
Washing Instructions:

 

Hand wash with regular dish soap. To extend the life of the print on the bottle we do not recommend machine washing. (Our tests have shown after 5 washes there was no visible fading after machine washing.






Related Products
---