Ruffle Satin Ribbon Socks Light Purple
---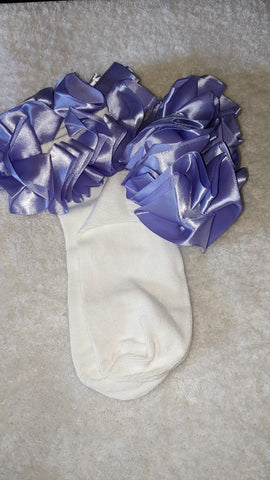 Baby Girl Sissy Lace Turn-Cuff Socks w/1.5" ribbon trim.
These beautiful socks are made with the Adult Baby in mind.
They are just in time for that special party you're going to or just a play date.
They are very comfortable to wear and look great on the foot.
They may be laundered by hand in warm, soapy water, then air dry.
These socks are not thin like sheer hosiery.
Related Products
---